Tyler is a very nice, friendly girl. She liks kids and is a fairly good watchdog. She's a good mother to her pups. Tyler is a BLUE & white, though she looks faded black in some photos. She's got very nice markings.
Tyler belonged to an aquaintance of mine, Andrew Tuck. He was starting a new job and had to cut back on his dogs. Tyler loves frisbee and ball. She has a very thick double coat with quite a bit of wave to it. She needs extra brushing than most of the other dogs that I have.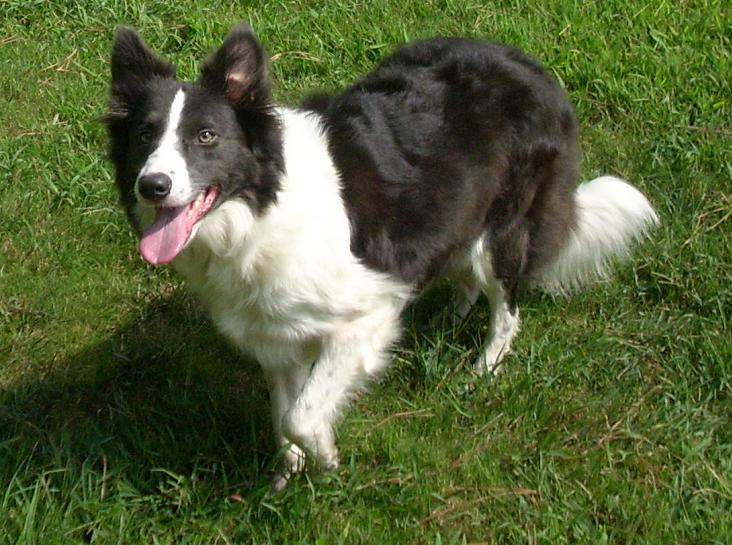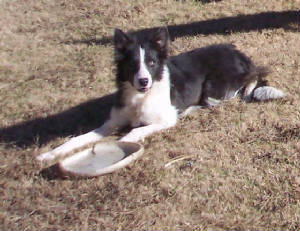 Tyler often jumps straight up 6 feet!
Tyler jumps 6 feet up to the top of her kennel wall when she gets bored or to get a better view.