Hello.
Thank you for your interest in our dogs and for choosing our kennel. First of all, we do not sell to pet stores, puppy mills, brokers or animal "dealers" of any type. We do not breed any other type of dogs besides border collies. We specialize in top quality, healthy, well bred border collies only! We love our dogs and work very hard to maintain dogs of superior temperament, health, quality, looks and working ability. Our dogs are biddable and good working dogs, but they are not "crazy". They are bred from top working bloodlines with strict attention to temperament. Our dogs can work on the field all day and come home and be your best friend and house buddy at night.
We love everything about Border Collies. We love to read about them, watch movies about them, collect nick-nacks, bumper stickers, paintings, pillows, jewelry and anything else about them. But, most of all, we love our dogs. They are wonderfully sweet, smart, gentle and absolutely beautiful! They have virtually no "doggy" odor unless they are extremely hot, and have a coat that is naturally self cleaning. They are born with natural herding instincts and will even herd eachother. And, YES, border collies WILL chase cars, motorcycles, bicycles, joggers and anything else that moves if they are allowed to run loose and if they are bored or left unattended.

On the upper right is a photo of Tess. She produced two very large litters, (9 and 12), of awesome, and extremely intelligent puppies. She did not care for motherhood, however, so we kept one of her female puppies (Katie), and placed her in a pet home on a small farm, where she has been spayed and kept as a companion dog.

Also to the right is a photo of Glen. He is the sire of both of Tess's litters. Katie was a pick puppy from the first Tess x Glen litter. She was whelped in 1999. She was a wonderful mother and took excellent care of her puppies. On November 14, 2002, Katie whelped her second litter. She had 6 gorgeous puppies; all but one were merles. Our puppies do not last long, so if you are interested in one of our puppies, let us know early and get your deposit in. We have had border collies for over 9 years. We had to place Glen when we sold our house and lived in an adult mobile home park while our house was being built. It was over a year. Giving up Glen was a great loss for us. Glen was the best! We could not keep him at the park, and could not afford to board him for a year. I had a friend that was paid $600 to keep him for me until the house was done but she complained so much about him, I finally had to give him up. He was neutered and placed in a herding situation in the Virgin Islands. He now works for their government helping to rid the island of feral goats. He lives with a nice family that loves him when he is not working. Unfortunately, my dear Katie was lost to a tragic accident when she was just 5 years old. I have purchased back one of her sons, a blue merle dog named Freedom, to keep her bloodlines alive in my kennel.

All of our puppies are guaranteed by written contract for health and temperament! We require all potential buyers to fill out an application and sign a contract to help assure the best homes for our puppies. Except under very special circumstances, all of our puppies are sold with a spay/neuter agreement and papers are held until proof of alteration.

We built a home on our 8 acres in the country. Our dogs now have plenty of room to run and they get plenty of exercise chasing eachother around, playing fetch, playing frisbee and herding our small herd of Katahdin sheep.

Please feel free to contact us if you have any questions about our puppies, or just Border Collies in general. We are always glad to meet new BC enthusiasts, whether you have one of our dogs or not. If you know of any BC activities in Central Florida, we are always interested in them!
We also accept healthy rescue dogs for placement. If you, or someone you know, has a border collie they cannot handle or no longer want, please contact us. We will not take in sick dogs due to the danger to our dogs, however, no healthy border collie will be refused PROVIDED WE HAVE THE ROOM TO KEEP IT AT THE TIME. Please do not take any border collie to a shelter or advertise it for FREE! Always ask a fee for any animal you are relinquishing, even if it is small. There are evil people out there who will use dogs and kittens that are free in the papers to train fighting dogs with! Never give a pet away free to someone you do not know! Be very suspicious of anyone wanting to take an entire litter! Laboratories also have agents working for them to collect animals for experimentation. These agents collect animals (cats and dogs) from the giveaway ads in the newspapers and are paid a commission for them by the labs! Please use extreme caution when giving up any pet!!!


I have a full list of references available. All are buyers/owners of puppies from my past litters, and veterinarians. They are available on request. Serious buyers only with deposit please.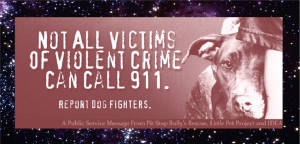 National Animal Interest Alliance
Opposing PETA, HSUS, ALF, ELF and other extremist, terrorist groups. Click the photo link and check out the NAIA website. See the hypocracy and secrets these groups don't want us to know! If you love your pets, if you love your constitutional rights, if you care what becomes of our horses, dogs, cats, livestock, etc., you MUST read this website!
It is very important for their future, and for our future rights to own animals for pets or for food if we wish. Our America is being slowly chisled at more and more day by day.
Protect your rights! Protect your pets! Protect our Constitution!