BELOW ARE PHOTOS OF SOME OF THE DOGS THAT HAVE GOTTEN A SECOND... OR THIRD, OR FOURTH... CHANCE AT LIFE THROUGH OUR RESCUE!
Clover was rescued from PetSmart at about 2 years old. The woman kept her for about 8 months but had to move and couldn't take her. That is how she came to me. I placed her with a very nice couple but they brought her back the next day. I then adopted her out to a young man and his father and they brought her back within a week. She has been back in our kennel for several months. I do not know her history before that, or if she had been in a shelter or rescue prior to her coming here. She's a little over 3 years old now and has finally found a forever home! Clover is an extremely nice dog, but has had a very sad life until now. But she passed the drug dog testing with flying colors and is now an excellent working drug dog for a police dept.! *sigh* I love happy endings.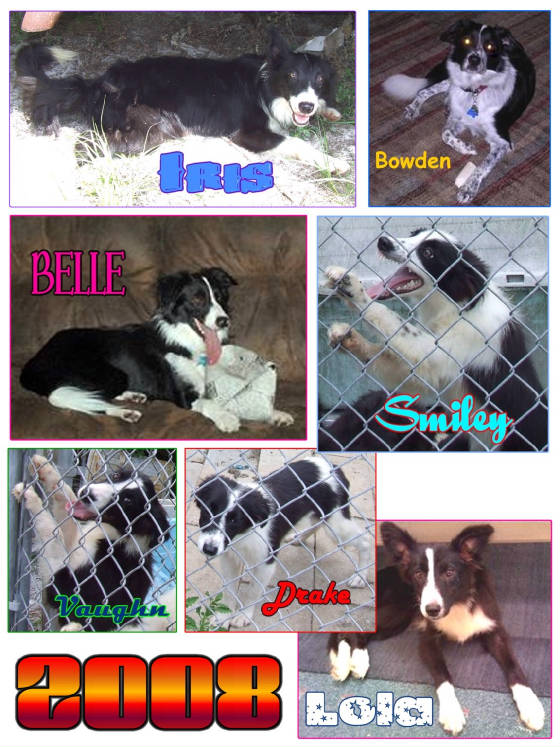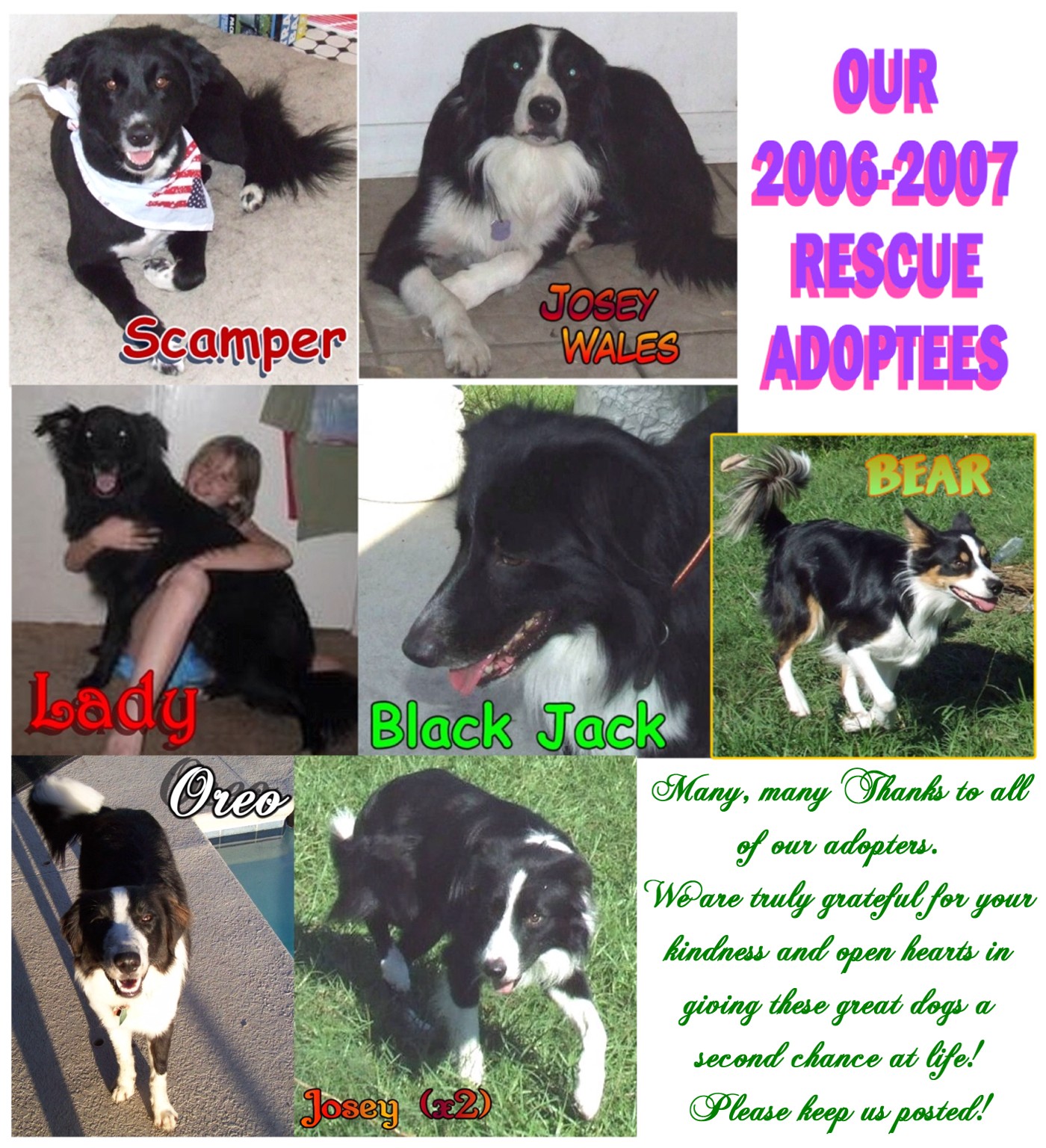 IN MEMORIUM
Candi Nana was in our rescue for almost a year. She was considered a "hard to place" dog, since she was up in years and had a strong hatred for men. We finally placed her with a young couple who fell in love with her. Her trip home was uneventful. Upon arrival at her new home, her new parents opened the car door. She bolted, hit the ground running and never stopped. They tried to find her but to no avail. They live in Sanford. Candi was found dead on 415 in Osteen three days later. She had managed to cross the river! She was on her way back home. I believe she would have made it, had someone not killed her! She will be remembered always. Also, many thanks to Susan Pinto who stopped to check on Candi alongside the road, check her collar for ID tags, and contacting us to let us know she had been found and was dead.
Please! Remember when adopting a new dog, that it may be confused, frightened, and may not know your intentions. Please take care to restrain/confine your new pet properly until it is used to you and it's new surroundings. Keep it's safety a top concern. Candi made us all painfully aware how important that can be.
CONGRATULATIONS FATE!!

Fate was a 2 time humane society adoptee when we got her. She was turned in for aggression issues. She was a young, beautiful girl and we were determined to place her in a permanent home. After testing her here, and her passing the tests with ease, Fate was donated to the U.S. Canine Academy to be trained as a police K-9 drug dog! We are so proud of her! She was flown to Austin, Texas, where she went through an intensive 12 week training course. After a slow start due to being in yet another unfamiliar place, she woke up and passed with honors. She is now a working drug dog for a police department in Alabama and doing well!

Congratulations Fate!! A new chance at life and a true success story!